To initiate intentional DISABILITY MINISTRY in your faith community:
Find like-minded people, especially those living with disabilities, to help determine initial steps, such as the following.
Conduct a survey of needs and/or an assessment of accessibility, awareness, and attitudes. (To Right »)
Plan to begin meeting some of the needs and gradually add more accommodations over time.
Update the website, bulletins, and signage with themes of welcome, inclusion and accessibility and who to call for questions.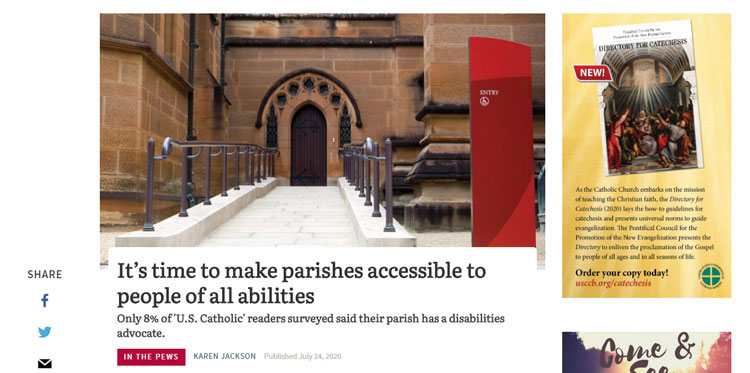 Know the needs of your [faith community]. Presume competence. Don't keep your efforts to be accessible and inclusive a secret. It's all about relationships. Conduct outreach to develop a culture of inclusion.
Karen Jackson is Founder and Board Chair of the Faith Inclusion Network - an interfaith organization supporting the inclusion of people with disabilities in congregational life of religious communities.
---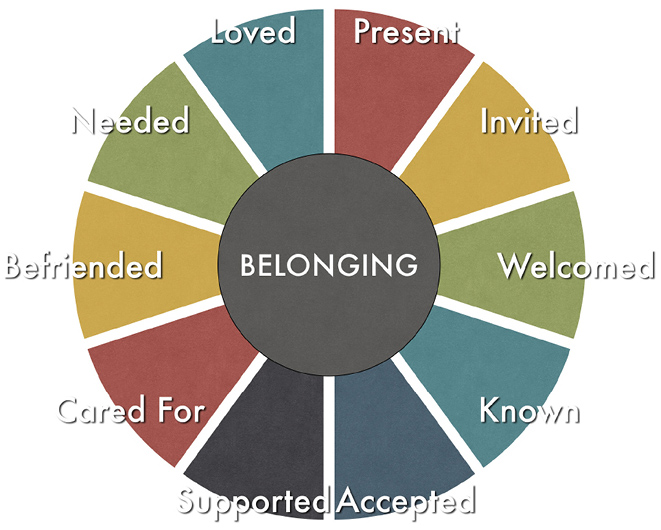 10 Dimensions of Belonging
A desire to belong is not a "special need". In fact, belonging is a very ordinary need shared by most everyone, with and without disabilities.
Are individuals with disabilities truly known within your community? ... Known not by a label, but as an individual. Known not by deficits, but by strengths.
...addressing these 10 dimensions of belonging within the church is more likely to require ordinary gestures than extraordinary responses. So you already know what you need to know to be able to do this on behalf of people with disabilities.
---
Being known and being cared for can mean members of a congregation are helping someone with a disability find meaningful work. "Everyone needs care...There are many ways to meet this need, and most require no disability expertise, such as...providing a job connection..."
"Putting Faith to Work...invites a core group...to come together around one or more persons with disabilities...get to know them well...then looks to the wider congregation...to help find opportunities for job exploration, training, or employment at places where others in the congregation may already be employees or employers...Do this in partnership with help from rehabilitation, transition, or supported employment services, and the chances for success increase even more."
People with intellectual and developmental disabilities who are truly known in a congregation can benefit from this social capital in several ways, including during the discovery process for customized employment, if the support professional interviews fellow faith community members who can shed light on the job seeker's needs, strengths, and marketable traits.
---
---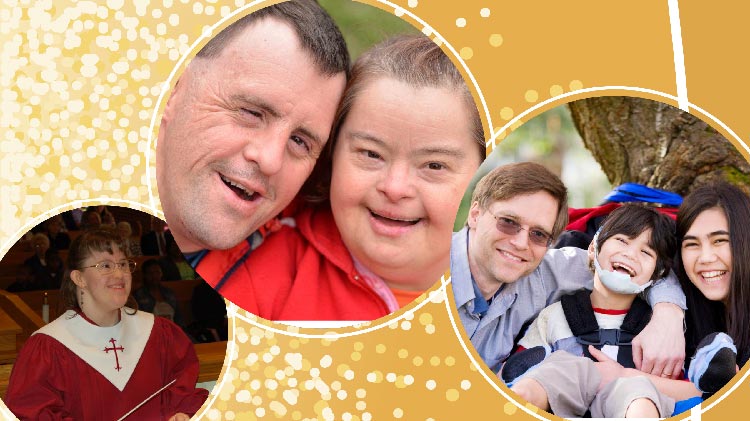 Parents considered congregation-wide disability awareness to be among the most helpful efforts faith communities could undertake.
What are the individual's "strengths, interests, and gifts; support needs and challenges; spiritual and participation goals" for the year?
- Taylor, Carter, Annandale, Boehm, Logeman (2014) pg. 11
---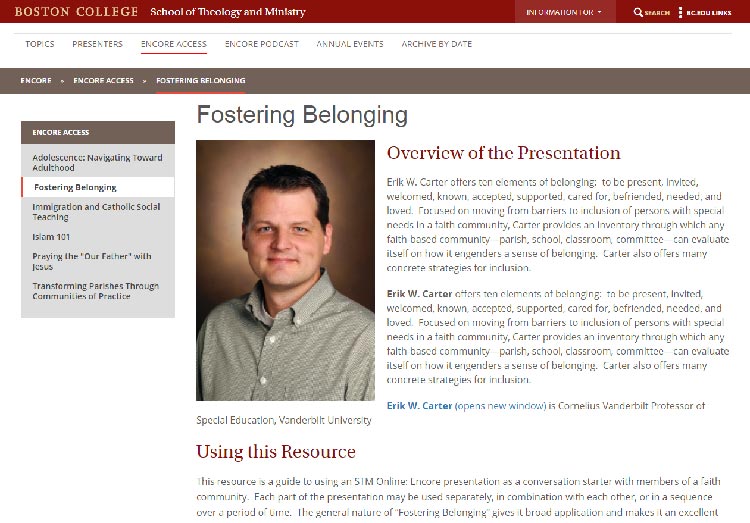 Six part guided video presentation to be used as a conversation starter with members of a faith community.
...belonging is ultimately fostered not by starting new programs, but through relationships. Relationships matter more than programs.
---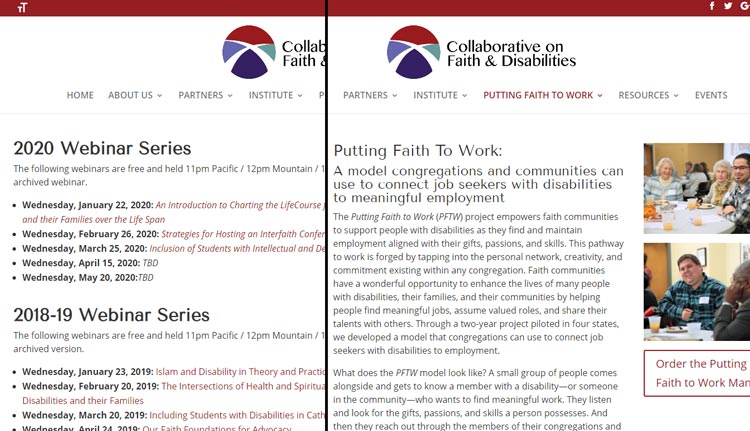 Collaborative on Faith & Disabilities
Each person has a God-given purpose and possesses unique talents and strengths... faith traditions encourage individuals to use their personal gifts and strengths... often expressed through work or volunteer roles.
40+ recorded webinars (2016-2020) covering various faith and disability topics.